Post by Rebecca on Nov 7, 2016 8:29:09 GMT -5
M22 Discussion: Unadulterated **SPOILERS**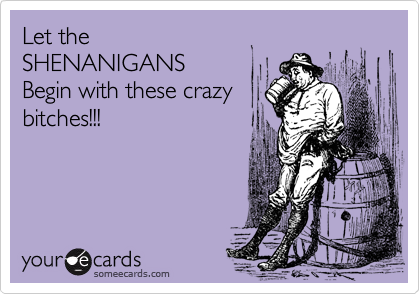 For those wanting to bypass the shenanigans and get right to the juicy bits, this post will be updated as information is known.
UPDATE: 08DEC
Also thanks to
Manchumba
for dropping the SITREP!
Thanks to
Manchumba
who first alerted us, here is
CURRIN1776
's Mission 22 Video!!!
ATTENTION - THIS IS IMPORTANT!!! - PLEASE READ THE EMAIL QUOTED BELOW FROM THE BATTLBOX CEO REGARDING MISSION 22
:
"
Good morning fellow BattlBoxers! The holiday season is here, and first off, I want to thank you for helping make BattlBox the great business it is today. We sincerely appreciate your business, and your loyalty to the Original Gangsta, in the survival & tactical gear subscription service.

It is Monday, December 5th, 2016, at approximately 10:30AM EST.

I thought it would be necessary to send out an email to all of our customers and let everyone know some updates to BattlBox, as well as the status of the current shipment for Misson 22.

As of this morning, zero boxes have been packaged for shipment. Why? In short, we paid extra for a tandem team to drive some Advanced products from LA to GA last week. It was supposed to arrive on Thursday 12/1. We then received notification that one of the drivers got sick and had to be dropped off in Texas, hence, delaying the arrival to 12/5. Awesome.

Then our logistics agency told us some BASIC products moving from NY would be here on 11/30. At the moment, noone has updated me as to where this shipment is. Needless to say, they will no longer be doing logistics for us. Perfect.

In addition to that, we have another truckload sitting in Savannah, waiting to be taken to Milledgeville, GA. ETA is unknown. Great.

We had nearly 30 employees scheduled to work 40 total hours worth of shifts this weekend to get boxes packed, because we were told our products would be here to do so. Most of this stuff is already late by a few weeks. We had to send everyone home when we found out Saturday morning our stuff STILL wasn't arriving. Okay.....

Moral of the story is, we are trying our best. We have employees lined up to work around the clock this week, in several shifts, to package Mission 22 and get them on the way to you. Unfortunately, if the product isn't at our warehouse, we can't do OUR job, and it is VERY important to us that the products ship on time. In the unlikely event that your package doesn't ship by this Friday 12/9, trust that we will continue working throughout the weekend to make sure it is picked up by USPS the next available business day.

As you can probably tell, I am less than pleased about the answers and non-answers I have been given about our shipments. Again, things will be changing so that hopefully, moving forward this doesn't happen again. Most of you probably would have never seen a problem, and it is likely that noone will. But, I wanted to go ahead and update everyone, just in case some more unforeseen problems arise that delay our packaging once more. I really hope that isn't the case, as I am running out of 4 letter words to use...

I have high hopes that you will enjoy Mission 22 once it arrives! The BASIC box is rather large and PACKED full of great gear, including a knife. There is a different type of product than you might be expecting for storage in ADVANCED, as well as a cool wearable piece of gear we helped develop. Another knife in PRO, and my favorite fixed blade to date in PRO PLUS!

Mission 23 is a theme that has been asked for on our forum and email requests for quite some time, and we think we have chosen the PERFECT gear to round out your collection. You'll have to wait and see what it entails. Some hints will be dropping soon enough....

ALSO....SOME SHIPPING COSTS UPDATES.

Due to factors such as increased shipping costs as well as the size and weight of our boxes full of awesome gear, moving forward, all NEW customers will be charged for shipping. If you are a current customer of BattlBox, you will be grandfathered in with your current shipping rates as long as your account stays active with no lapses in your subscription status.

We have tried to avoid this issue for a very long time, and after nearly 2 years, have decided that in order to keep and maintain the quality of gear our customers have come to expect, we must charge for actual shipping costs on all tiers. This is a real cost to us that we cannot bear any longer.

Again, all current customers of BattlBox will be grandfathered in with their current shipping rates (Free for Pro and Pro Plus, $5 for Basic and Advanced) as long as they remain active customers.

We will continue to strive to be THE BEST subscription box there is on the market, and we greatly appreciate your loyalty and patronage.

In short, we simply can't keep shipping $15 boxes for $5.

FINALLY.

I apologize for our radio silence as of late. I was on vacation for a week in Orlando with the family, came back and got the flu, and have been dealing with the shipping debacles on these products. Currin is going on week 2 of a kidney stone. Steve was out for a few days sick as well. But, none of that will prevent the job from being done and your packages going out. Currin is editing the Mission 22 breakdown today and should have it up this week for those of you that can't take the wait any longer!

Have a great week, and remember...

If you're not ALWAYS prepared, you're NEVER prepared.
"
UPDATE: 05DEC
We have our first solid hint. BB has said that we will be happy with December for a fixed blade. Screen shot is below.
Also from the unboxing video that Dan posted on facebook, he has mentioned that the MSRP from the makers webpage for M22 is $170. He also mentioned that there will be 3 blades in the M22 box. Something else worth mentioning that he put out there as well...in the next two boxes, you will get something to help you carry all your goodies.
This was also just posted on Facebook as the M22 GAW
Here is another update that was provided by
gunningreg